My 1979 Mustang Cobra
by Rory S. Brown
Click here to return to the main web site.
My very first Daily Driver Mustang: 1979 Ford Mustang Cobra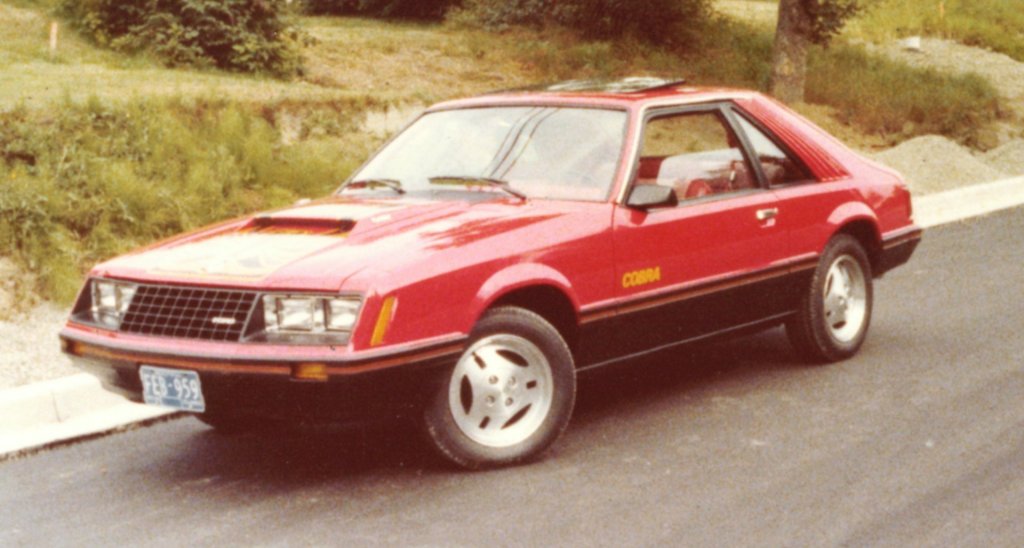 I purchased it brand new on a factory order from Dominion Motors in Downtown Vancouver and it was the first
brand new car I ever bought. I ordered it with a MSRP of $7,3XX. The specs were 2.3L Turbo 4 Cylinder with
4 speed manual Transmission, Bright Red Exterior colour with Black Base Cloth interior high back bucket seats,
Air conditioning, Rear Defroster, Cobra Package with the Michelin TRX Wheel & Tire package, and Cobra Hood
Graphic. When the car arrived, it had extra options of Red interior with low back bucket seats and sunroof. The
car arrived with a MSRP to $7,9XX. Fortunately, I got the extras for no extra cost.
Here are the only pictures I have of the car (click to make bigger).
Below are pictures I found on the web of the same model and package except it doesn't have the sunroof or rear window defroster.